Tax and Accounting Services Whitchurch Stouffville
Many businesses and individuals in Whitchurch Stouffville require reliable accounting and tax services to keep up with the ever-changing tax laws and reporting requirements. Good financial management is essential no matter what stage of life you're in, whether you're starting out or already have a thriving business or career.
HOW CAN WE HELP
FREE NO OBLIGATION CONSULTATION
Discover the Benefits of Tax and Accounting Services in Whitchurch Stouffville
Having access to expert tax and accounting advice is invaluable for businesses and individuals alike. Since we offer all-encompassing fiscal solutions, including tax preparation, budgeting, and bookkeeping, our services are applicable to a wide variety of situations. Clients of a Whitchurch Stouffville accounting and tax service receive up-to-date information on tax laws and regulations and sound financial advice. When people's money is safe and sound, they can focus on other aspects of their lives.
Services Offered
Personal Tax Services
Whitchurch Stouffville's Accounting and Tax Services understands that each individual has unique financial needs and goals. Our team of professionals is available to assist you in comprehending and adhering to the tax laws of Canada.
Corporate Tax Services
Managing a business comes with various challenges, and taxation is among the hurdles to overcome. At Whitchurch Stouffville's Accounting and Tax Services, we have a team of experts who specialize in navigating the intricate corporate tax system in Canada. We are dedicated to providing tailored solutions to businesses of any magnitude.
Bookkeeping and Payroll
Any company can only thrive with meticulous record keeping and well-organized payroll management. The time and effort you save by letting our experts maintain accurate and up-to-date records can be put toward expanding your business.
Business Advisory Services
If you need help growing your company or resolving a complex financial issue, don't hesitate to contact our expert team. We provide strategic business advisory services to help you plan for problems, think of novel approaches to old problems, and make informed choices about your company's finances.
Why Choose Filing Taxes?
Expertise – Our team of experts possesses extensive knowledge in tax and accounting, covering all aspects of the business and keeping up-to-date with the latest laws and regulations. Staying up-to-date with the latest industry trends is a top priority for us. This will enable us to provide you with the most precise advice available.

Personalized Solutions – The recognition of the distinctiveness of every person and institution is an essential aspect of our approach. Our tax and accounting services are customized to meet your specific financial needs and objectives. We are dedicated to understanding your individual financial circumstances and aspirations, which allows us to offer personalized solutions that are tailored to your requirements.

Friendly and Approachable – We recognize and appreciate the distinctiveness of every person and institution. Our top priority is to understand your individual financial circumstances and objectives, enabling us to deliver customized accounting and tax solutions that meet your specific needs.

Transparent and Competitive Pricing – Effective collaboration heavily relies on open communication and dialogue. Feel free to approach our team with any queries or apprehensions you may have regarding your finances. Our staff is affable and supportive, ensuring that you feel comfortable discussing your financial matters with us.

Client Satisfaction – We are is the top choice for exceptional customer service in Whitchurch Stoufville. Our commitment to serving our customers is unmatched. Our topmost priority is to ensure your financial success and satisfaction, which is why we are committed to providing unparalleled service.
Call for a Free 30 Minutes Consultation
Muhammad zaid Imran
2022-09-20
Reliable and efficient service!
Mah noor Naveed
2022-07-17
Salman Is very professional person who knows how to do work and take care of individual and corporate taxes I will recommend him for all ur taxes needs.
I Have 3 words to describe Them professional, friendly and knowledgable. Our experience was so easy and Salman made it seem basically effortless. He prepared our corporate tax returns, including capital gains, quickly and perfectly. We have NEVER had such a great service! Thank you Mr. Salman you are a cut WAY ABOVE others in your profession. See you next year for sure .Highly recommended for personal and corporate tax filling !!!!!!!
Chatty Canadians
2022-07-15
The team at filing taxes was supportive and helpful. Will be filing my taxes with them from now on. Check them out!
Mehmood khalid
2022-06-18
They completed my self-employed taxes and did an excellent job, They did my corporate taxes for my small business as well as my personal taxes. It was a pleasent experience dealing with filling taxes. I will hire them next year too. They help me with catching up of my past 6 years of corporate taxes. Did an excellent job with bookkeeping and getting CRA off my back. Highly recommend
I hired FilingTaxes to do my book keeping and to file my corporate taxes. They are very fast and saved me from my taxes as well. Overall very professional service, would recommend this to anyone looking to have their taxes filed correctly and effectively.
I was very happy to discuss my tax questions with Sal. He provided information and the rationale behind it and gave clear answers so that I could act accordingly.
Experience Unparalleled Financial Success with Expert Tax and Accounting Services
You can open the door to outstanding financial successes by partnering with reputable tax and accounting professionals. Their individualized service and in-depth knowledge, which simplifies complicated tax procedures, enhances money management, and enables you to make informed decisions, will increase your chances of long-term financial success.
Unearth Hidden Tax Advantages with Elite Tax and Accounting Services
Utilize the knowledge of reputable tax and accounting professionals to enhance your financial situation. Their comprehensive knowledge of the Canadian tax code and their specialized approaches to finding tax breaks, lowering risk, and upholding compliance can help you achieve financial success.
Cross-border business owners often seek to minimize tax obligations without exposing themselves to unnecessary risk. Minimizing tax obligations and maintaining competitiveness are both excellent goals of cross-border transactions. While international tax planning might be complex, it need not be daunting. By following expert advice, you can minimize your tax burden and comply fully with the regulations of your place of residence. To assist you in dealing with these responsibilities, here are some essential things to keep in mind: Cross-border transaction types Whenever a customer makes an online purchase from a vendor located in a different country, they engage in international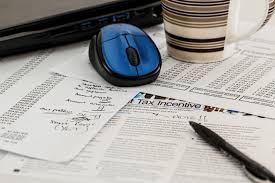 Tax treaties and double taxation agreements in Canada might be challenging. Still, they are essential for avoiding double taxation and taking advantage of any tax benefits available to businesses and individuals. What is Double Taxation? When two or more tax obligations are imposed on the same revenue stream, this is known as "double taxation." Such a situation arises when a company's profits are taxed at the individual level. In international commerce and investment, double taxation happens when the same income is subject to taxation by more than one country (Kagan, 2022). Many times, double taxation occurs because of loopholes in
In the digital world, businesses face fierce competition. It would be best to have a positive outlook, quality items, and a robust internet sales platform in addition to luck to succeed. Understanding e-commerce sales tax obligations is just as important. Getting sales tax right from the start is the way to go! E-commerce Sales Tax and Online Sales Tax When the phrases "online sales tax" or "e-commerce sales tax" come up, it might give the impression that a different tax is designed exclusively for sales made online. Online transactions are just like any other sales. Certain items may be subject