Bookkeeping Services In Mississauga For Your Business
Filing Taxes provides bookkeeping and accounting services in Mississauga to many businesses. Our team of professional accountants and bookkeepers will ensure your monthly financial records are well maintained, accurate, up-to date with the latest tax laws so you can focus on running your business efficiently!
---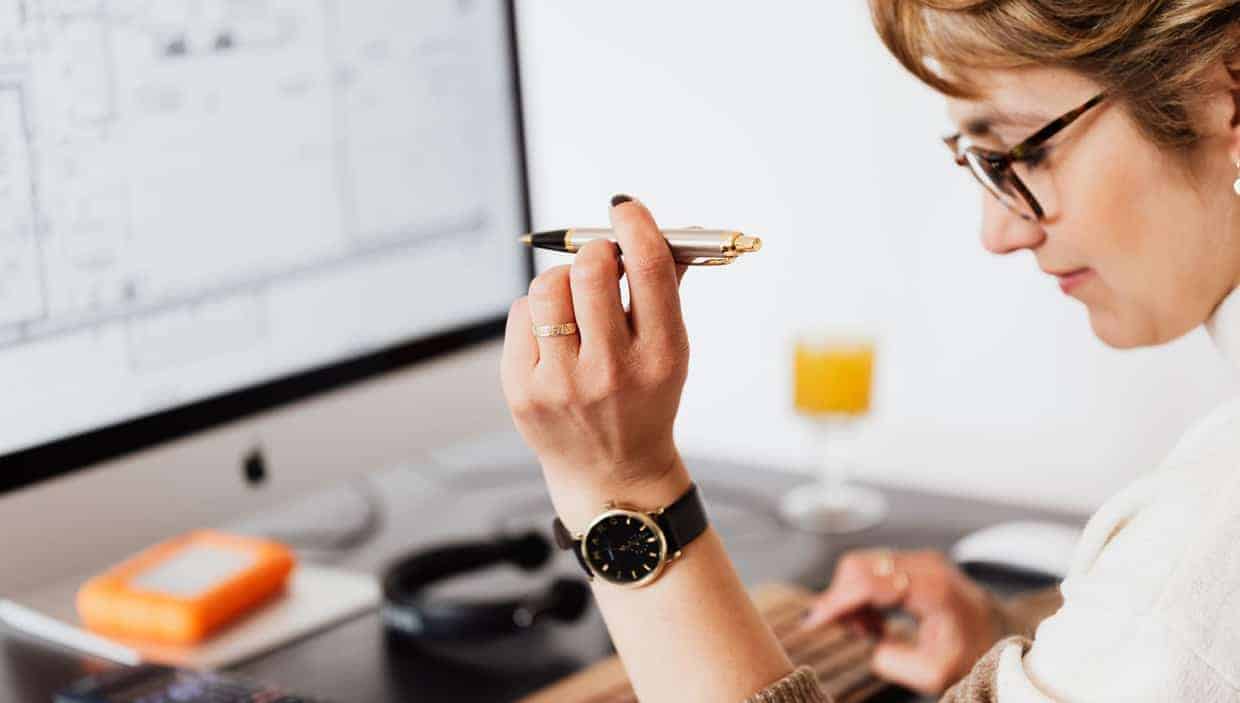 Professional Bookkeepers Working as Your Business Partners!
Filing taxes is a complete business solution for bookkeeping services in Mississauga. We operate from three more locations in GTA.
We provide a hybrid of affordable professional bookkeeping and accounting services for businesses of all sizes. Our professional bookkeeper will set up your accounts and send you financial reports regularly. We pack a punch with offerings outside of traditional bookkeeping like management reports, estimates, and proposals.
We provide synergistic bookkeeping, tax accounting, tax planning, and financial planning services for businesses of all sizes.
You have access to one-on-one assistance whenever you need it. You can also have one of our certified bookkeeping professionals assist you with your financial data management needs remotely from the comfort of your home. We accept clients across Canada.
What do you mean by bookkeeping services?
Bookkeeping is a process of systematically categorizing, recording, and organizing all the business transactions related to the business operation of an entity. Bookkeeping services ensure that records of financial transactions are accurate, up-to-date, and comprehensive.
Bookkeeping provides the information from which accounts are prepared. It is a distinct process that occurs within the broader scope of accounting.
Why is bookkeeping important for small businesses?
Whether you're a start-up or an established business, keeping track of your finances is essential for making timely informed business decisions
Without proper bookkeeping from a professional, you run the risk of hitting cash flow crunches as well as wasting time and money, and missing opportunities.
Bookkeeping determines the accuracy of the overall accounting process that is followed by the business. Thus, bookkeeping ensures that the record of financial transactions is up-to-date and more importantly, accurate.
In today's competitive business world, high-quality accounts can very well determine the level of success of your business.
Bookkeeping is essential not only to track the financial position of your business entity but also for its regulatory compliance.
Our bookkeeping service is just the assistance you are looking for!
Filing Taxes offer as much, or as little bookkeeping, as your business needs. We provide personalized and proactive bookkeeping services so you can work on your business, not in your business.
We have been providing bookkeeping services in Canada for more than 13 years with a variety of clients, both in size and industry, to reduce their workload, solve their challenges and improve their quality of work life. We will help streamline your bookkeeping systems with the correct checks and balances for best practices.
We also provide start-ups in the growth stage with bookkeeping services to help them move toward an exit strategy. This service helps aid you in considering your start-up'sfinancial options.
Our bookkeeping services can be customized to meet your needs and comfort level so you can focus on core business, reduce operating costs, and increase profitability.
When it comes to bookkeeping services in Mississauga, we take pride in our experienced bookkeeping service with a strong track record of client satisfaction and a high client retention rate.
We have a fixed rate policy with all-inclusive packages and instant responses to your questions.
What are the bookkeeping services?
Bookkeeping is the recording, storing, and retrieving of financial transactions for a company, non-profit organization, individual person, etc. This information is then used by accountants, meaning that bookkeeping and accounting go hand in hand.
Our bookkeeping services in Mississauga feature the following tasks:
Day to day recording of business transactions
Entering, coding, and paying bills
Creating and sending customer invoices
Accounts payable management
Accounts receivable management
Debtors monitoring
Management information report
Handling payroll
Trial balance reconciliations,
Reconciling bank and credit card accounts
Preparing account analysis
Preparing work papers for month-end closing and audit support
Scan & attach documents for tax and audit support
Preparing client source documents (PBCs) for audit support
Cloud computing
Bookkeeping clean up
Work with your tax preparer and assist with tax compliance
Make technology and process streamlining recommendations
In addition to these general services, our bookkeeping professionals also provide the kind of assistance with tax returns you would expect from a reputable bookkeeping business.
Who uses a bookkeeper?
Irrespective of size or industry, all businesses must undertake at least basic bookkeeping. It doesn't matter if you have run a large business or small, keeping your finances organized is crucial to the long-term success of your business.
We provide you with the support you need! You'll have access to our long-range perspective and shoulder-to-shoulder collaboration if you are:
A small to medium-size company or non-profit organization.
An individual who wants assistance with personal financial record-keeping."
Establishing a new business and wantingto ensure that everything is appropriately handled from the beginning.
Spending excessive time on your business's bookkeeping and not enough time bringing in new business.
Losing time and money because of mismanaged financial records.
Spending too much money for a full-time bookkeeper.
Not prepared for your quarterly and annual tax filing.
Desiring you or your staff to have a better understanding of QuickBooks.
If you are looking for trustworthy, reliable bookkeeping services in Mississauga with 100% satisfaction then send us a message with your inquiry or call us today.
Do small businesses need bookkeeping?
One of the main causes of the failure of small businesses in Canada within the first few years is financial mismanagement. If you're a small business owner, you'll be familiar with juggling several tasks at once. Hence, irrespective of size, bookkeeping is essential for any business. This is true whether you do the work yourself or hire someone to do it for you. Having the financial aspect of your business rooted helps you to better plan in other areas and create a solid business plan.
How is a bookkeeper different from an accountant?
Accountants and bookkeepers have different jobs and responsibilities. Bookkeepers handle the daily tasks of recording financial transactions while accountants provide insight and analysis of that data.
Do I need an accountant or a bookkeeper?
Tracking the finances can be a chore as a small business owner, and one of the biggest questions you might have is who you get to help with your accounts. Do you need an accountant, a bookkeeper or both? A well-run business is likely to make use of both accountants and bookkeepers. Organized financial records and properly balanced finances produced by the bookkeeper, coupled with smart financial strategy and accurate tax filing by the accountant, contribute directly to the long-term success of every business.
How do you know if I need a bookkeeper?
Generally, many small business owners find that they can manage their finances themselves during the initial stages and feel comfortable using cloud-based accounting systems. However, once a business has started to grow, it may be worthwhile enlisting the help of a professional bookkeeper in Mississauga. This should free up more time for you to focus on running other areas of your business.
How much do bookkeepers charge in Canada?
The most common quotes for bookkeeping services in Mississauga that you will receive are hourly rates, but that is not always the case. Bookkeepers may also provide a flat fee for each type of bookkeeping service that they offer. The salary or rates you'll pay a bookkeeper depend on your business and its bookkeeping needs. The charges bookkeeping services are based on a handful of factors, including how much work needs to be done and the level of expertise you are seeking.
How do I choose a bookkeeper service?
Most business owners are either not trained to do their own bookkeeping or they don't have enough time for the task. Hence, hiring a bookkeeper to manage your books is something that would benefit the business. Even the most advanced bookkeeper can mess up your books and embezzle money without you knowing it. The right bookkeeper should know your business inside and out. To maximize your return on investment, you should hire an all-in-one bookkeeping service.